Welcome to the Gold Medal Seclusion Room Safety Padding Blog.
Blog & News Imminent Launch July 2012.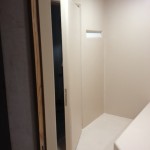 Our new website & Blog is due to be redesigned by 20/7/2012. We have given the layout, design and usability of our new website a great deal of thought; it will now be easier to obtain information on our latest Gold Medal Seclusion Room Safety Padding site installations.
Our website visitors will also find it easier to navigate, understand the unique Gold Medal seclsuion room safety padding offering, download or request information on the service we provide.
If you are an Architect, Planner, Facilities / Estates Manager, work in a Secure, Psychiatric or Custody environment please feel free to contact us with any questions and we'll ensure you receive the best advice for your specific situation.
Gold Medal Safety Padding Contact:
Click to download 14 page UK & Ireland brochure
Click to request genuine Gold Medal samples
For more information, photographs and technical drawings just visit our website or email Niall Clancy; niall@goldmedalsafetypadding.co.uk. We look forward to hearing from you.
Click to follow us on Linkedin: